Elisabeth B. Winterkorn, M.D., F.A.A.P.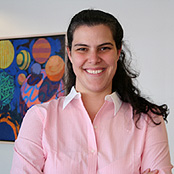 Dr. Winterkorn joined our practice in July 2006. She is currently the Medical Director of CMO, and a full Partner. She is a graduate of Harvard University and received her M.D. in 2002 from Cornell University Medical College, where she was elected to the medical honor society, Alpha Omega Alpha. She completed her Pediatric Residency at Massachusetts General Hospital (MGH) in 2005, where she received several awards for her teaching and glowing reviews from the faculty. In 2005-6 Dr. Winterkorn served as the Carol and James Herscot Clinical Fellow in Tuberous Sclerosis for the Child Neurology Department at MGH. This position gave her valuable experience not only in Child Neurology but also in the care of children with chronic illness, disability, and other special health care needs.
Since joining the practice, Dr. Winterkorn has been involved in teaching medical students from Boston University School of Medicine, and has spent several weeks each year on the wards at MGH working with residents and instructing their patient care. Dr. Winterkorn is a preceptor for Dr. Piccoli, a pediatric resident at MGHfC, who will be doing his clinical continuity training with us at CMO through July 2017.
Dr. Winterkorn lives with her husband (also a physician working at MGH) and their three children in Concord. She is certified by the American Board of Pediatrics and is a Fellow of the American Academy of Pediatrics. She is on staff at Children's Hospital and Massachusetts General Hospital for Children. Dr. Winterkorn is available to see children and adolescents for the entire spectrum of well and illness care.
---